Banners can be utilized in Layout Builder as well as placing the banner block in a Block layout region. Banners in Block layout region have the ability to span the width the page. They are created the same except they need to be access through the menu bar.
Structure > Block Layout > Custom Block Library then select "Add custom block" then Banner.
Blank Space (medium)
(text and background only visible when logged in)
Step 1
Select Banner Block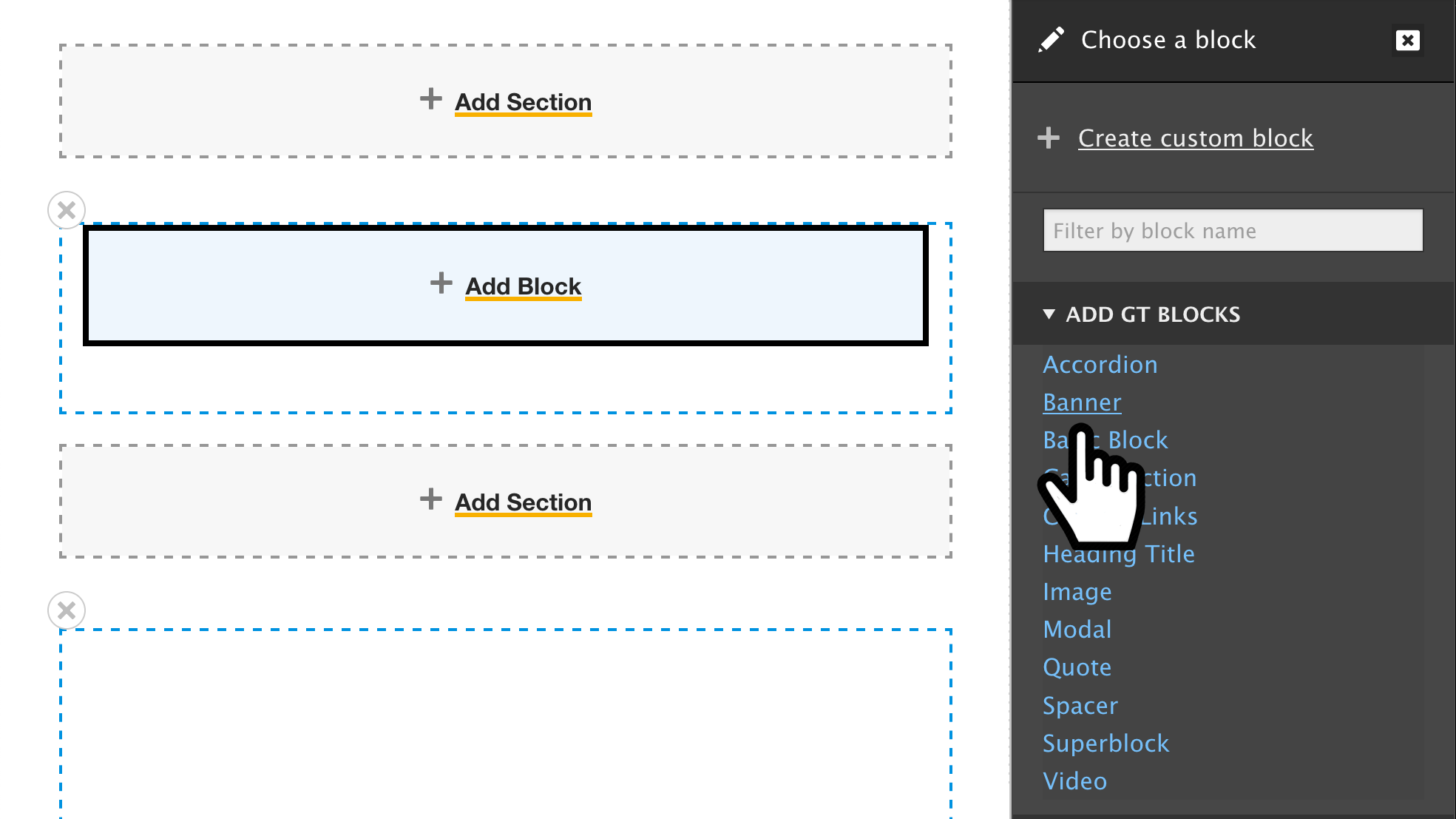 Select the Layout Button then add a Basic Block block or Section then basic block depending on your intended layout. Next a window will slide out from the right and select Banner.
Blank Space (medium)
(text and background only visible when logged in)
Blank Space (medium)
(text and background only visible when logged in)